It's weird that Spotify still doesn't work with Amazon Echos in Japan.
Joel Breckinridge Bassett has been documenting Suica error flicker on the iPhone X. I don't plan to upgrade this cycle but this makes me worried when I eventually do. Hopefully it's fixed by then but it's not confidence inspiring how long this problem has been outstanding.
Yahoo! Japan's (very good) iOS map app displays its name as 'MAP' and it is honestly driving me nuts it's so ugly.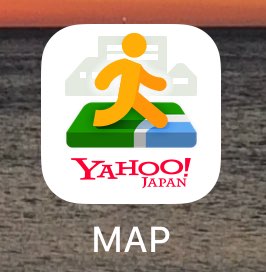 How would you pronounce 'Dara'? I'd say 'Dahra' but the Americans I listen to on this podcast say 'Dehra'.
I'm seeing a lot more AirPods these days.
With the latest series of scandals in the U.S., I've found myself drawn back into Twitter. Calling the dopamine rush a 'hit' doesn't feel metaphorical in the least. This can't be good for you.
Is 'tapcafe' a word that Timothy Zahn simply made up?
God, the icon for the iPhone's Apple Watch app is still so ugly.
The suggestion that the upcoming Mac Pro would be ARM-based seems crazy and yet I don't understand what would be taking so long otherwise.
CRAIG MOD: What's so insidious about the advertising stuff online is that… every single page is the cover of the magazine… [e]very single page is the entry point.

KEVIN KELLY: [S]o articles are being the same click bait as covers used to.
Speaking of @mentions, I'm constantly frustrated:
if you reply to a @mention you wrote, it directs it at you rather than at the person you mentioned; and
if you reply to a @mention someone else wrote, by default it only includes the username of the mentioner.
As I understand it, @manton didn't include a like/heart mechanic in Micro.blog because @mentions make for more meaningful interactions. I agree but then I wish we could turn them off in the timeline. I don't send as many as I'd like because I don't want to spam my followers.
'Desiccated' feels like it should have two Ss and one C.
I don't know if this is a pleasant side effect of a bug or new intended behaviour but after upgrading to iOS 11.3, apps I downloaded from other countries' App Stores with different Apple ID showed, and allowed me to install, updates.
I got a GEDCOM file from my grandfather this evening and loaded it up in MacFamilyTree. Didn't realise I have family that arrived in Australia at, essentially, the beginning of white settlement!
I hate everyone who ever had anything to do with double-width strings.
Well today I forgot the syntax for a for-loop. Middle age, here I come!
This is so ridiculously petty but one of the things that bugs me the most about discussion regarding the NBA is the apparent inability of any pundit to think of alternatives to the word 'credit'. 'Approbation', 'plaudits', 'commendation'?